FREE Shipping On Orders Over $100
A Brand To Call Their Own
Founded in 1996 with the belief that kids wanted a brand to call their own - a brand dedicated to the youth of America that offers great styling and unrivaled quality.
---
SAVE BIG THIS YEAR ON GARB JUNIOR GOLF APPAREL. WE HAVE CURRATED A SPECIAL LIST OF BLACK FRIDAY DEALS THAT YOU'VE NEVER SEEN FROM US BEFORE. WE'RE GOING BIG - SO THEY CAN PLAY BIG IN STYLE.
We design all of our collections in house and regularly bring #GarbKids in to try on new designs and tell us how they like their fit & styles.
---
We are passionate about Junior Golf. We've partned with USGA, PGA, LPGA, Ryder Cup, US Open and more over our 22+ years in business. Our #GarbKids are often running around major tournaments having fun.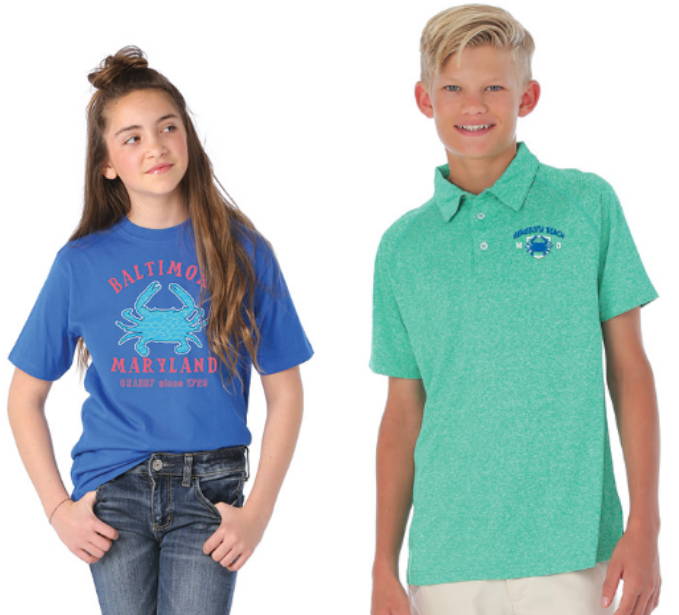 We source only the highest quality materials to create our garments. Our performance apparel is moisture wicking, UPF sun protectant, tag-less, with 4 way stretch so they look good and play great.
---
We know how hectic life can be with kids. Need a rain jacket before the tournament? We ship within 24 hours of purchase date.
---
We Are A Full Service Manufacturer
---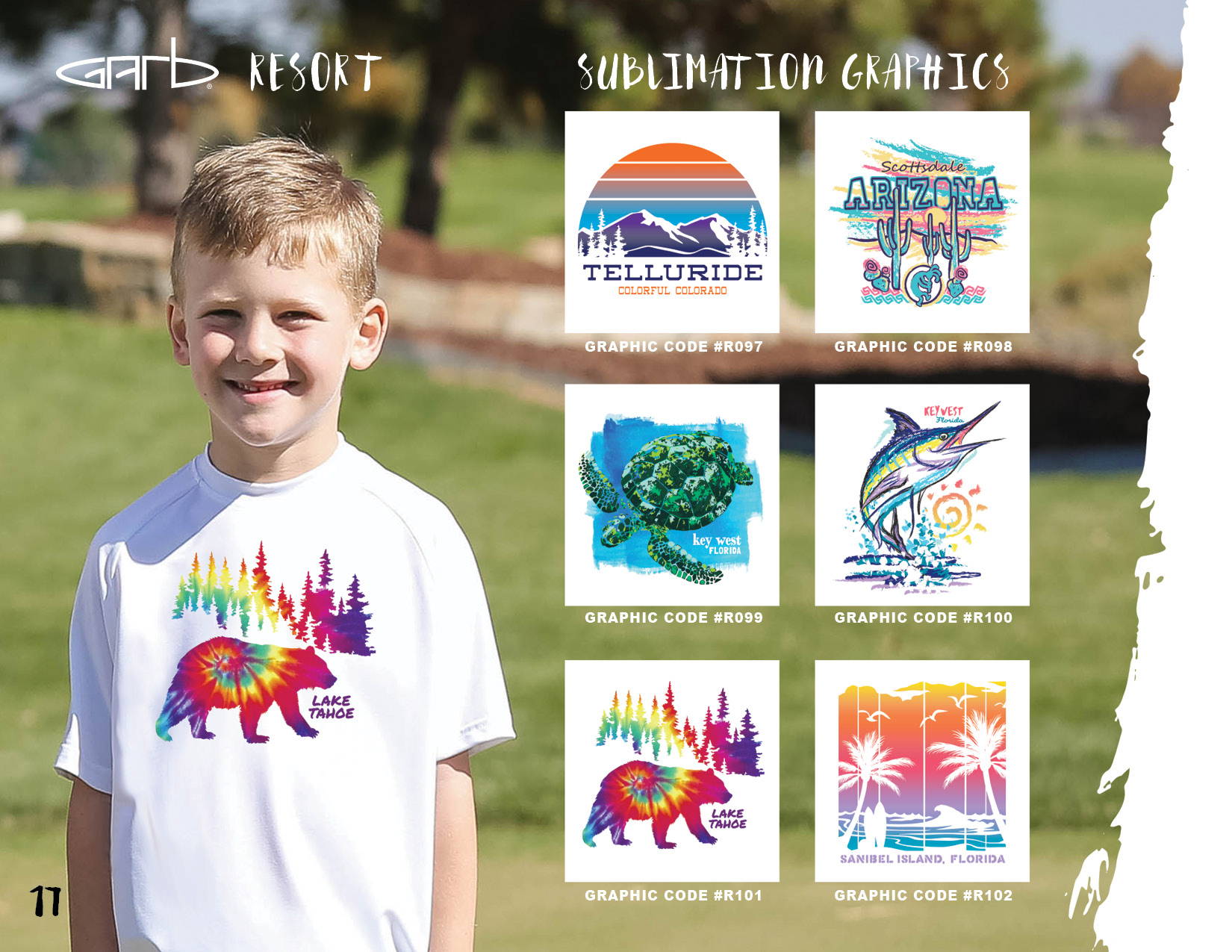 ---
Embroider Your Logo On Our Garments
Do you own a pro shop and need your club's logo embroidered on polos, jackets, or hats? Garb has a full service embroidery team dedicated to doing just that. We offer low minimums and top quality work.
Embroidery Minimums:
- 12-piece minimum
- $3.50 / item logo fee
- $5.00 / item logo fee for orders under 12
Customize Your Own Screen Print Apparel
Perfect for your pro shop, junior camp, or special event. Looking for Collegiate team apparel? We have licenses with over 420 Collegiate Schools and an asortment of pre-designed screen print graphic options available.
3 Simple Steps
1. Pick your apparel style and color
2. Pick one of our pre-diesgned graphic options or send us one of your own
3. Customize for your club
It's really that easy.
Price includes 1-2 color print
- One Time Set Up Fee $25
- $3.00 For Second Location Imprint
- 3-5 Colors $0.75 Up-Charge
- Add Some Bling! $1.00 for foil
- 24 Piece Minimum
The Possibilities Are Endless With Garb's Sublimation Process!
What is sublimation and why should you use it?
Sublimation produces a vibrant and breathable graphic on a white shirt that will never crack, peel, or fade. With sublimation you aren't limited by the number of colors in a design. We can print a photo of your golf course right on to a polo or t-shirt.
There are no minimums with sublimation - you can customize 1 piece or outfit an entire golf team with personalized names and numbers on each shirt.
One time set up fee - one location $25, second location $10.
$3.50 per imprint, Customized names/numbers $2 extra per imprint.
---
Interested in opening a wholesale account with Garb? Start the application process by clicking the button below and we'll be in contact with you shortly.
---
Share Your Experience With Garb
We want to know how your experience with Garb was. Write a review and we'll send you a 10% off discount code for your next order. We'll even feature you on our customer gallery page.
---
---
Follow Garb On Social Media
---