Garb is the original junior golf apparel brand. In 1996 I founded Garb on the belief that kids wanted a brand to call their own--a brand dedicated to the youth of the game that offers great styling and unrivaled quality. Garb has not only become a beloved brand, company and culture, but it created the junior golf apparel category and has been leading the pack ever since.
What started in the basement of my home in Evergreen, Colorado has grown to become the USGA and PGA of America's first choice in kid's golf apparel. Garb is the primary children's golf apparel supplier to the U.S. Open golf tournament, PGA Championship and Ryder Cup since 2001.
Now located in Denver, Colorado, Garb is committed to bringing junior golfers the best golf clothing out there. We listen to the kids and together create a line of clothing that is not only high quality and technically advanced, it hits the fashion look the kids are demanding.
The game is evolving. It's no longer just for retired people and business men. The youth are taking over. Embrace it. They are the future of the game. So practice like you mean it; get another bucket, walk another 18. Be young, have fun, make us proud.
Joe Silva
Founder & President
Press coverage
"#GarbGirl Madison Moman plays skee-ball against PGA Tour Stars Jordan Spieth and Jason Day"
The Tonight Show Staring Jimmy Fallon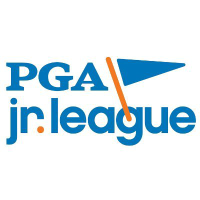 "Garb was the official jersey provider for PGA Junior League 2017"
PGA Jr League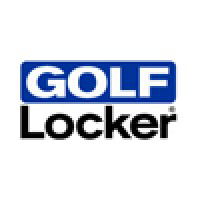 "Garb doesn't skimp on the details and that is evident in its design as well as construction. These products are great quality, timeless styles that are on point. They are current. They are what the kids want to wear. And, by the way, they are also what the parents want to buy because the products look great and they last."
Golf Locker
Partners
Primary Children's Golf Apparel Supplier since 2001
Primary Children's Golf Apparel Supplier since 2001
Primary Children's Golf Apparel Supplier since 2001
Testimonials
★ ★ ★ ★ ★
"Kids love playing in and wearing the garb brand the pants and shorts are light weight, long enough and adjustable waist which make it comfortable and easy for all ages, sizes and growing kids. We get asked by everyone on the course and at the pro shop what brand the kids wear because it always looks sharp and keeps them looking good on the course! "You have to Look good to play good" "
★ ★ ★ ★ ★
"Ive been wearing garb since my first tourneys at age 6! I love all the styles and am always anxious to see what the next collection will have! Nothing better than getting a box box of new #garb delivered to my door! #garbgirlsrule "
★ ★ ★ ★ ★
"High quality clothing that is both fashionable and affordable "